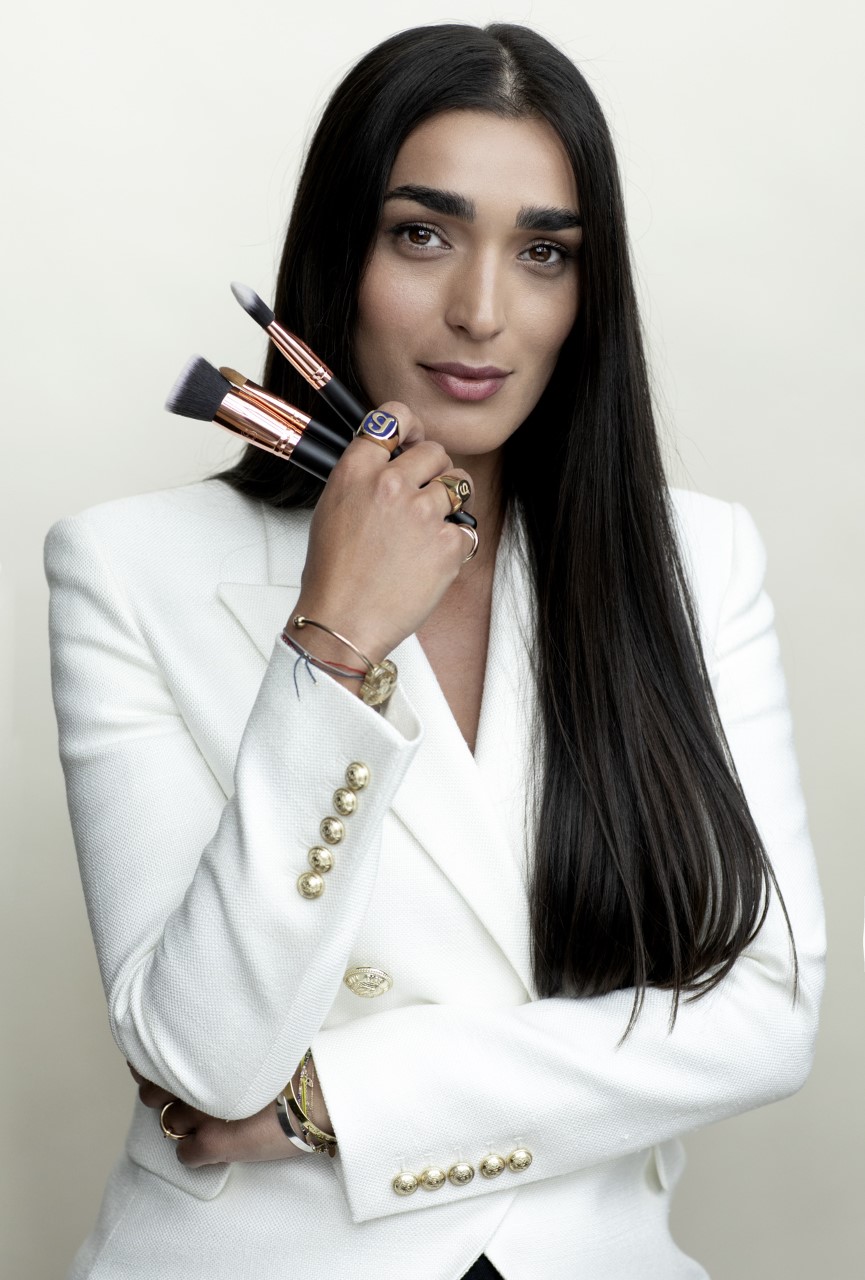 Alma Milcic Biography
Alma Milcic is a Vienna-based beauty entrepreneur. Trained as a hair and makeup artist, Alma has earned significant recognition in her field, leading her to further expansion in the beauty industry.
With a career spanning 20 years, Alma has worked with a host of luxury brands at New York, Milan and Paris Fashion Weeks, including Missoni, Gucci, Dolce & Gabbana, Ermenengildo Zegna, Wes Gordon, Vivienne Westwood and Valentino, and has an enviable client list of cinema, television, theatre and fashion personalities, including Hillary Swank, Seal, Nicole Scherzinger, Franca Sozzani and Conchita Wurst.
Alma introduced her first range of premium makeup brushes sold exclusively at Nägele & Strubell boutiques nationally in Austria, which have gained glowing reviews about their quality and finish. Alma Brushes will continue its ascent in 2020 as it expands into other countries across Europe. Dedicated to the improvement of the beauty industry, Alma is a female founder on a mission.
Using her extensive experience as a creative mastermind, Alma established her first specialist beauty premises in 2018: the Brow & Lash Bar by RefectoCil. The place for eyebrow and eyelash enhancement, each Brow & Lash Bar features interior design by Alma and Andreas Lackner and is a one-stop shop for perfect grooming. Known for its expert advice and professional care, each boutique helps people achieve perfection, giving them dream eyebrows and eyelashes. The first of its kind in Austria with boutiques in both Vienna and the newly opened Salzburg store, Alma's Brow & Lash Bar continues to grow.
Alma runs makeup workshops for brands like L'Oréal, Maybelline, Urban Decay and Rewe, imparting knowledge to their professional teams. She also continues her work as a decorative cosmetic trainer by passing her knowledge and experience onto students at her Alma Makeup Masterclass and Alma Masterclass for Perfect Brows.